Leaders of Democracy- completing the study visit in Poland
On 9.11.2016 we said goodbye to the participants of the study visit in Poland carried out as a part of the project Leaders of the Democracy, which was co-financed by The Ministry of Foreign Affairs of the Republic of Poland. During the 10-days study visit participants from Israel, 15 representatives of opinion-forming circles, social leaders and young professionals from the area of the public diplomacy got to know contemporary Poland, Polish-Israeli relations and Polish-Jewish history. The meetings were concentrated around issues of the development of the young people's engagement into the civil society, protection of human rights and the inter-religious dialogue.
Participants from Israel met with repre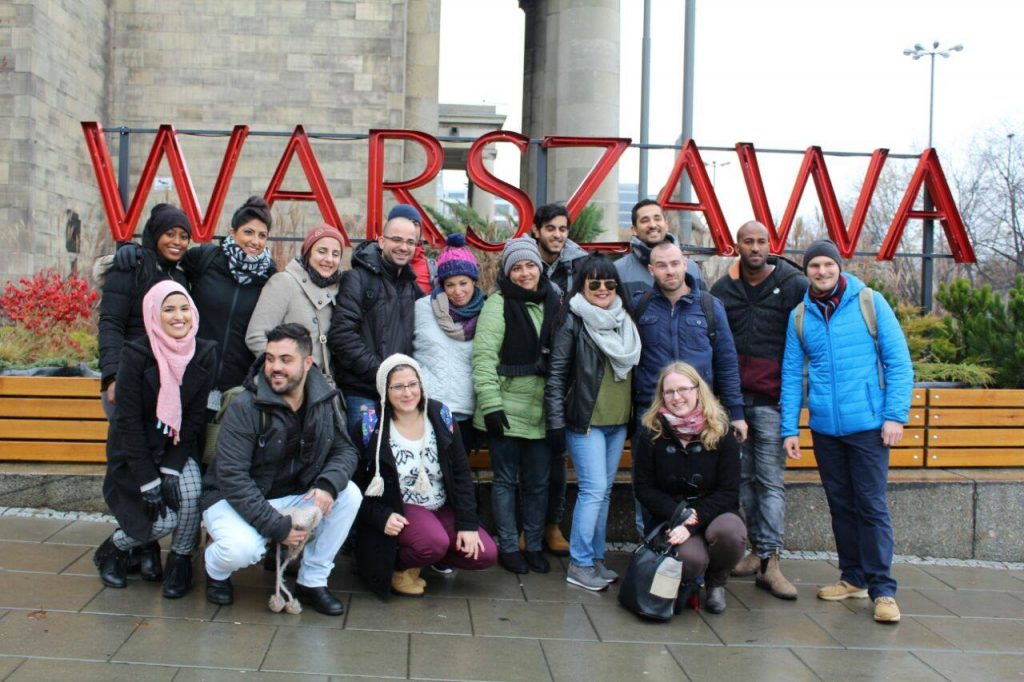 sentatives of opinion-forming circles, social leaders, young professionals and students from Poland. Together they carried out stimulating workshops to create new concepts aim to strength Polish-Israeli cooperation, solving social issues and increasing the active citizenship of young people. Beside that they underwent the sequence of visits in cultural institutions so as the Museum of the History of Polish Jews POLIN, the Museum of the Warsaw Uprising and the European Centre of the Solidarity in Gdańsk. They also met with representatives of the Foreign Affairs Ministry – Mr Rafał Perl and Mr Sebastian Rejak, as well as with the Deputy Minister of Culture, Parliament member Jarosław Sellin.
During the project many valuable contacts were established between participants from Poland and Israel which have a great potential for the continuation of the cooperation in future.
Project co-financed by the Ministry of Foreign Affairs of the Republic of Poland