Living Bridge Poland-Israel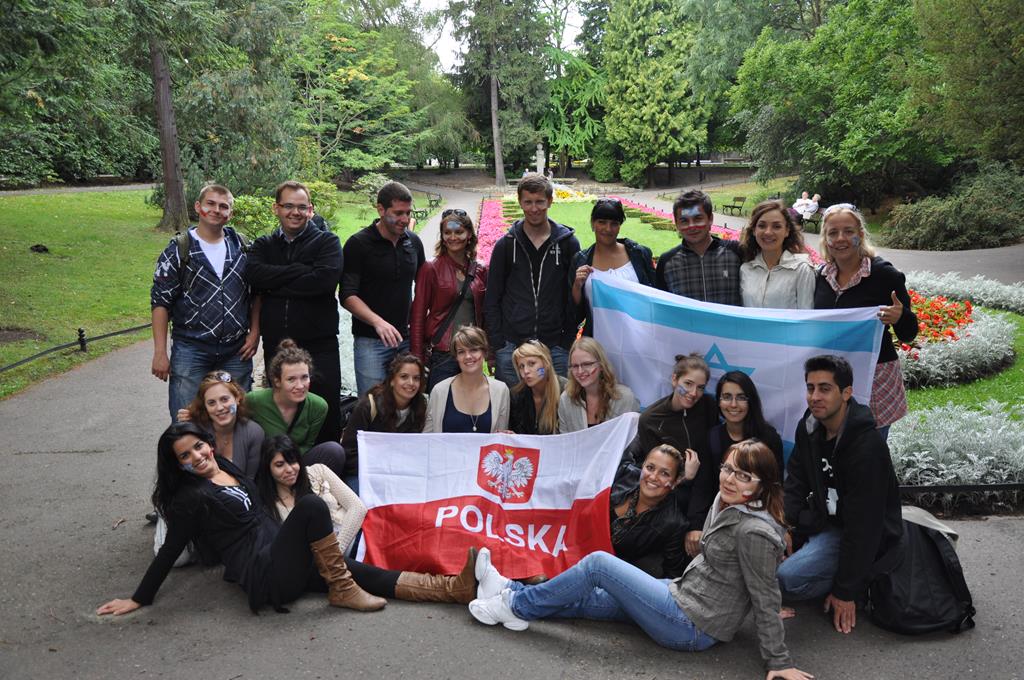 Initiating dialog between young people to create a Living Bridge
between citizens of Poland and Israel
Project Living Bridge Poland/Israel was established to unable young people aging 18-35 from Poland and Israel taking part in mutual meetings, establishing contact and breaking stereotypes. Here meeting is a way to reach this goal, acquisition of knowledge about the culture and customs being applicable in both countries, discussion to subjects both pleasant and simple as well as the ones difficult from the scope of the common history and mutual prejudice.
Seminars organised within the project consist of two parts: 8-days stay in Poland and 8-dayse trip to Israel, during which participants are getting to know the places important for the given country and participate in numerous integration classes, workshops and lectures. As far as possible they are also participating in the life of the local community, e.g. during organised holidays. Every meeting should be crowned with creating the project prepared together by the entire group. It can be photographic documentation, the blog, conducting the meeting or the presentation for the local community or a social campaign. The schedule of visits is being prepared individually for each group depending on the preference and interests of participants, therefore every meeting is one of a kind and unique. Also thanks to the diversity of characters and experience of every of persons.
So far seminars carried out are showing undeniably that joint settling, dividing good times and difficult moments very much bring participants closer to each other. They let to establish long-term, full of confidence relations which aren't fading away but straight out otherwise- are developing spontaneously and are still taking long upon completion of the project.